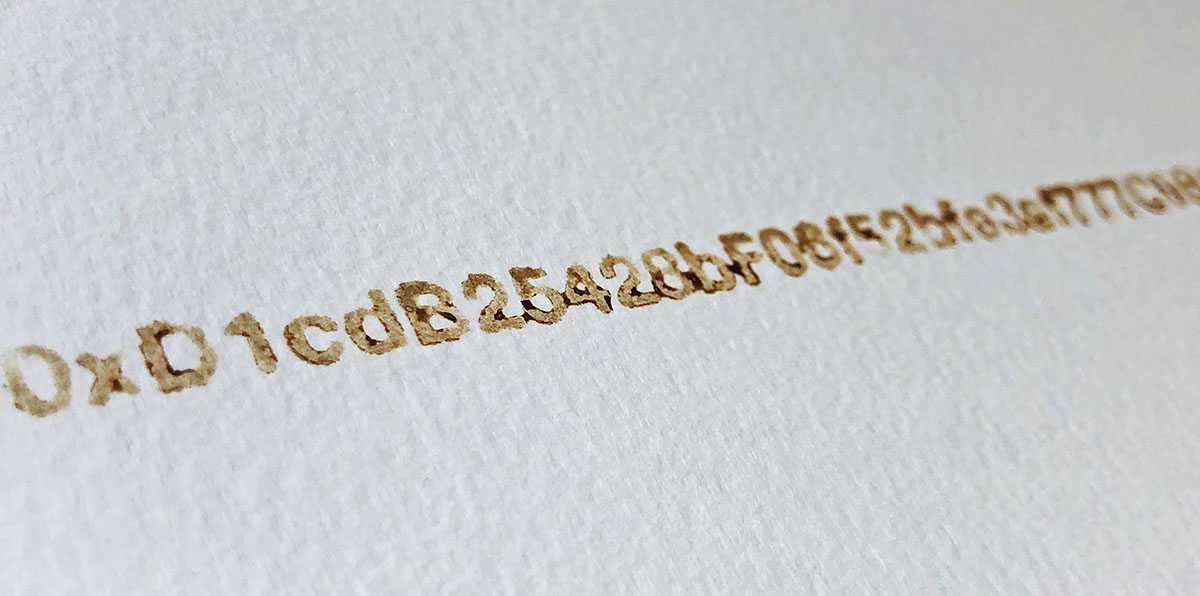 World-renowned visual artist Kevin Abosch has created 100 physical artworks and a limited edition of 10 million virtual artworks entitled IAMA Coin.

The physical works are stamped using the artist's own blood, with the contract address on the Ethereum blockchain corresponding to the creation of the the 10 million virtual works. The virtual works are standard ERC-20 tokens and token owners are free to share these artworks and even divide them into smaller pieces before sharing.

From time to time Abosch will make various physical artworks available to collectors of IAMA coin virtual works. Therefore, aside from their intrinisc value, they may be utilized as a means to trade, in various quantities, for certain physical works as the artist's studio permits.